Marganom's Prickly Pear Seed Oil is 100% organic and sourced in very small batches.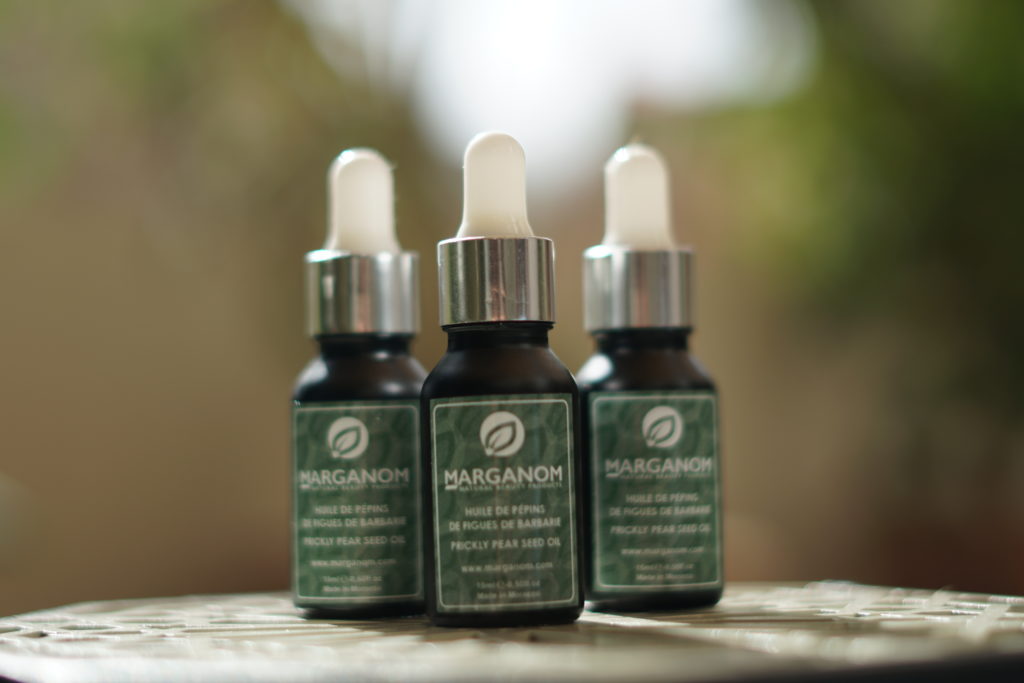 Prickly Pear Seed Oil contains higher concentrations of vitamin E than in Argan oil to repair skin and vitamin K to strengthen capillaries and reduce dark under eye circles and spider veins. Due to prickly pear seed oil's higher linoleic acid content, it is recommended for oilier, more congestion prone skin types in order to keep skin balanced. Prickly pear seed oil moisturizes and balances skin, restores elasticity and minimizes spider veins and dark circles.
Other common names for this oil include Barbary fig seed oil, Indian fig seed oil, and prickly cactus seed oil. Our oil is cold first pressed from the seeds and is not to be confused with macerated extracts of the flowers or fruits of the prickly pear cactus.