Description
Essential Magic Kit are a very strong oils that touched the lives of many people by transforming their skin to become healthy and pure. Provides a rich amount of nutrients and vitamins that gradually enhance the beauty and clarity of your skin. Most importantly, it maintains results in the long term by preventing premature aging / sagging as well as by preventing the loss of collagen / elasticity which gives this beautiful youthful avenue. They are life-changing oils by adding magic to your skincare procedures. All oils are suitable for all skin types and do not cause or increase sebum.
ANTI-WRINKLE FACE SERUM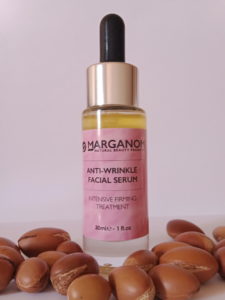 Difference in complexion treated with Prickly Pear Oil Serum is amazing for brighter and more radiant complexion, improved color and clarity, smaller pores, fewer pores, fine lines and dark spots. Hyaluronic acid, well known for reducing wrinkles, helps retain up to 370% more moisture than the collagen protein molecule itself, making it a "super hydrating" that helps reduce fine lines caused by dryness. Vitamin C helps protect free radicals, and Vitamin E helps reduce inflammation while providing more moisturizing effects.
EYELASH & EYEBROW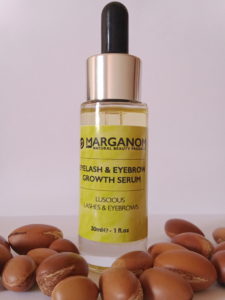 GROWTH SERUM
Marganom's revolutionary vegan EYELASH & EYEBROW GROWTH SERUM  boosts length and thickness of eyelashes and eyebrows. The result is more and more voluminous! Adds shine and luster, making them look lush and beautiful. No false eyelashes needed!
NAILS REPAIR SERUM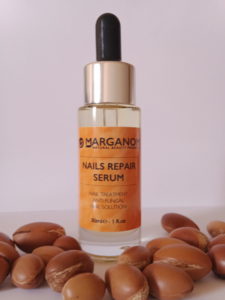 No need to waste time and money on nail fungus solutions with harmful chemicals not working. Marganom's nails repair serum medicine with natural argan oil, jojoba oil and vitamin E to eliminate nail fungus and relieve you from embarrassment